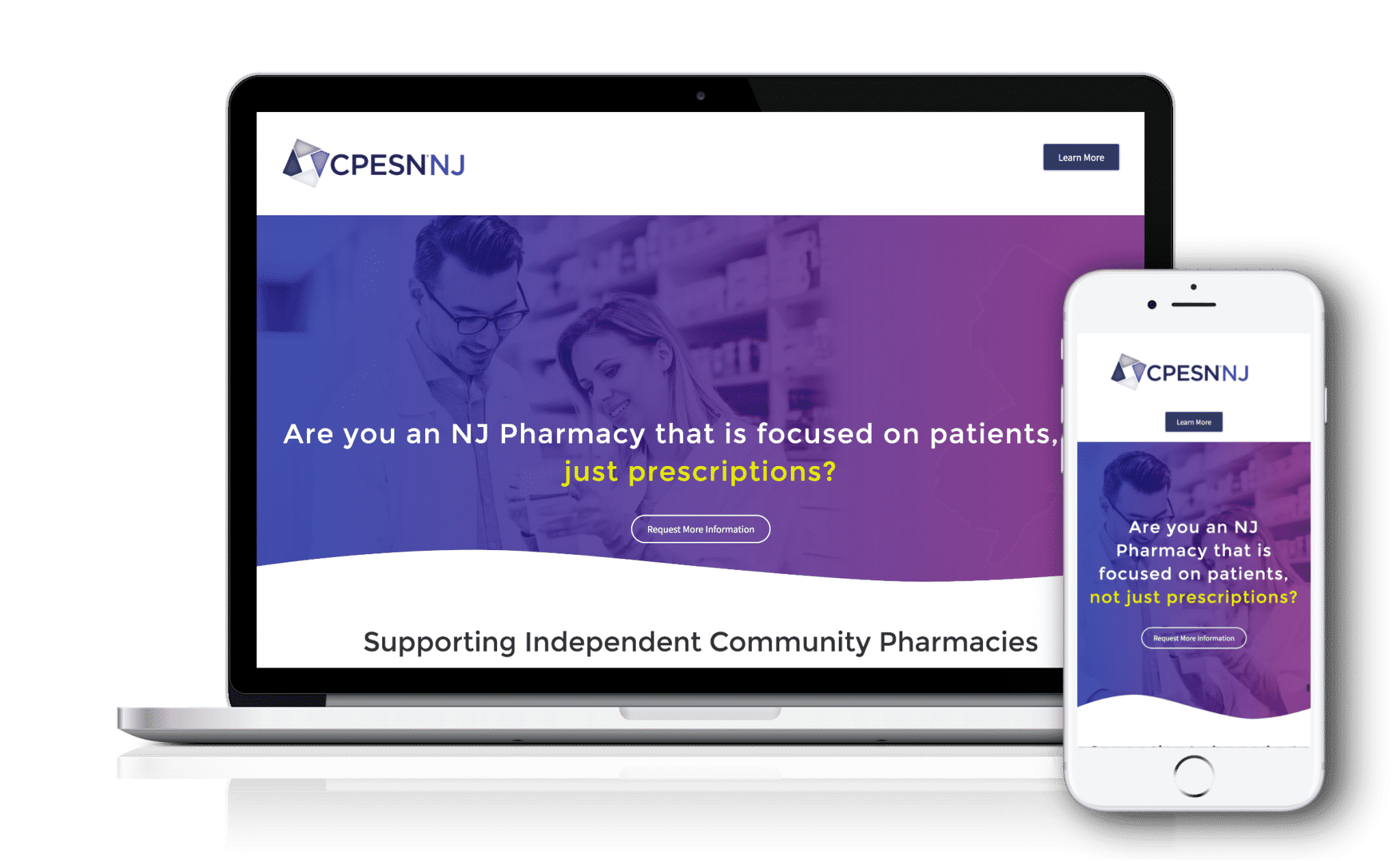 An Asbury Park, NJ entrepreneur came to us for a plethora of NJ Web Design and Branding and marketing projects. The first item on the agenda was to design the start of the site for CPESN's NJ Chapter. This site functions as a landing page for now and will be built out in the future. CPESN is a national network that brings together independent pharmacy owners so that they can affect real change to the healthcare landscape. When we heard this mission we were all in. One of our favorite niches is in the health, wellness, self-improvement space.
The goal of this start of the site is to inform potential members of the mission and benefits of joining this organization. We went with a bold color palette with enticing visual cues to really bring the messaging to life. We wanted to go for bold and memorable to really embody the progressive values CPESN's mission is all about.

Your digital assets are the most important revenue generators your business has. Our process guarantees powerful results.
800%+ increase in organic traffic in 30 days
Increased e-commerce conversions by 330%
Marketing Funnel generated 1.6 Million in revenue in 6 weeks
50+ new quality calls every week for a local medical provider
"*" indicates required fields