NJ Digital Marketing That Works
Our approach has transformed the revenue of business owners just like you. These are real examples of just some of the successes our clients have recently acheived. 
0%
increase in website conversion rate
0%
increase in organic traffic in 30 days
0x
ROAS on digital ad spend
Welcome to our boutique web design and marketing agency, where we blend innovation, creativity, and strategic insight to deliver results that surpass expectations. We're not just a digital marketing company; we're your partners in progress, committed to your success as fervently as our own. Our focus? High conversions and high search rank. Yes, we take pride in crafting visually stunning, user-friendly websites, but what makes us stand out is our keen understanding and application of advanced SEO (Search Engine Optimization) and CRO (Conversion Rate Optimization) techniques.
Our team of qualified experts is well-versed in today's dynamic digital landscape, designing holistic marketing strategies that skyrocket visibility on search engines and dramatically enhance the conversion rate. Leveraging in-depth analytics, cutting-edge tools, and our unique proprietary techniques, we optimize every facet of your online presence to target and engage your audience effectively. From keyword selection to meta-tag optimization, from website speed enhancement to mobile-friendliness, every SEO element is calibrated to boost your search ranking.
In terms of conversion optimization, our focus extends beyond merely driving traffic to your site. We laser-target your ideal customers and design the user experience to guide them smoothly along the path to conversion. We scrutinize every detail, from website architecture and content strategy to landing page design and call-to-action placement. Our objective is to convert more of your site visitors into loyal customers, maximizing your return on investment.
As a boutique agency, we offer an unparalleled level of personalized service, tailoring strategies precisely to your business, your industry, and your goals. We're small enough to care earnestly, yet big enough to make a significant impact. Partner with us, and let's reach new heights of online success together.
Where's Your Missing Revenue?
Here's the secret, it's hiding inside your analytics, your conversion rates, and your messaging.
Radiant Elephant, a boutique digital marketing agency, is committed to uncovering the hidden revenue within your business by leveraging advanced SEO strategies, enhancing conversion rates, and utilizing insightful data analytics. Our primary objective? To optimize your digital presence, thereby extracting maximum business value and profitability. We don't just build striking websites or implement standard marketing strategies. Instead, we dig deeper. Illuminating buried prospects, we refine your site's search rank, ensuring visibility to the right audience, at the right time.
On the conversion front, our meticulous approach is designed to transform casual visitors into dedicated customers. By employing sophisticated CRO tactics, we streamline the user journey on your site, removing obstacles, and smoothing paths to purchase. The result? A formidable increase in conversion rates and surges in sales.
Moreover, we recognize that decisions grounded in solid data invariably lead to the best outcomes. Leveraging robust analytics, we identify patterns, trends, and opportunities concealed within masses of data. These insights inform our strategies, enabling continual optimization and innovation.
In leveraging Radiant Elephant's expert services, you're not simply gaining a digital marketing team; you're securing a strategic partner that will help you unearth the missing revenue that's vital for your enhanced business success.
Explore our NJ Digital Marketing Services
See some of our favorite web design and development work
Take the guesswork out of your marketing and use data and consumer psychology to really connect with your ideal prospects
Actual Recent Client Results
830% increase in organic traffic in only 30 days
559% increase in e-commerce conversion rate
50+ new quality leads every week for a local service provider
11X ROAS on Facebook Ad Campaign
"*" indicates required fields
See What Our Amazing New Jersey Marketing Clients Have To Say
We have a nearly 99% retention rate because we woo you long after the contract is signed. Guaranteed.
"I wouldn't go anywhere else. Service is quick, responsive, and reliable. Gabe's knowledge of SEO and marketing has been an invaluable asset to my company."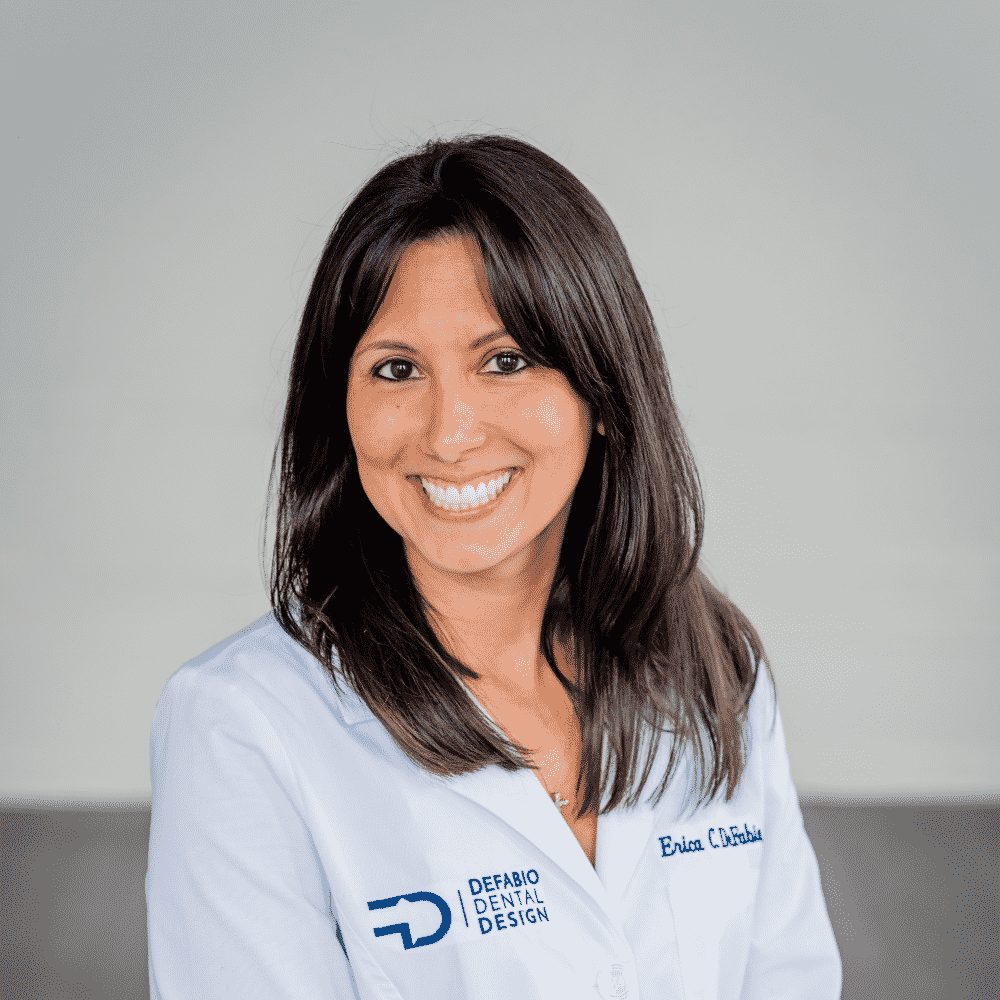 "I was immediately impressed with Gabe and the time he took to get to know us. He was able to turn our vision into a reality with a wonderful website and perfect logo! He truly takes time to understand his clients and works diligently to create an impressive, personalized product."
Dr. Erica D., Prosthodontist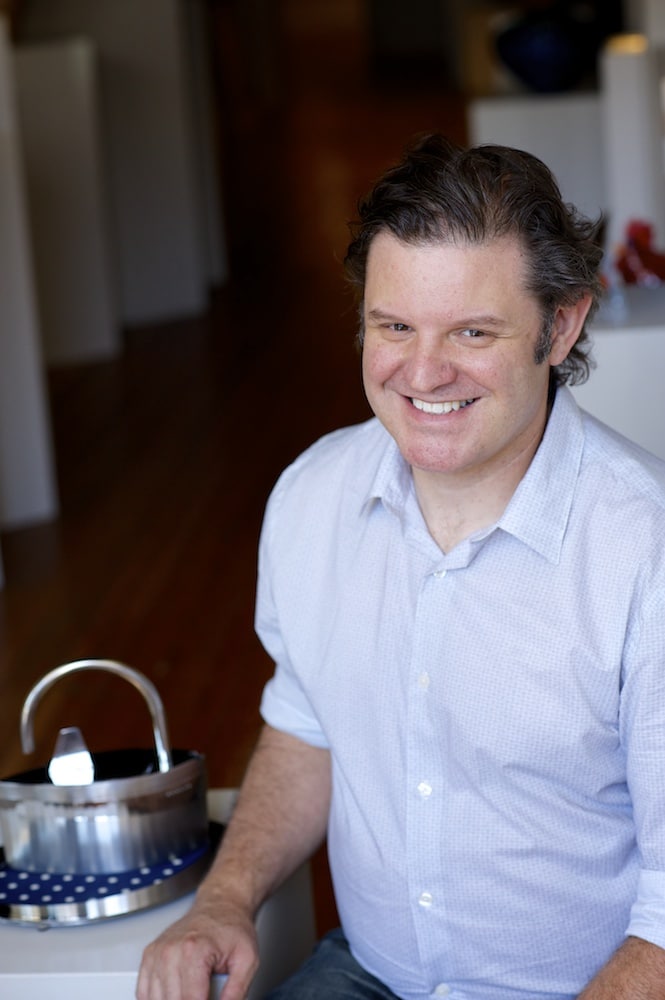 "Gabe created a website that exceeded my expectations!! On-time and on budget!.... That's the basic bit, in reality, he took the vision for what I hoped for, amplified, and refined it into a website that more than ticked ALL the boxes. Best of all he made the whole process easy and fun."
"What struck me immediately was Gabe's communication style which is super thorough and clear. You can tell there's a lot of thought, research, and care along with all the technical expertise that he puts into his clients."
- Lausanne Miller, Founder of Lausanne Jewelry
830% Increase in Organic Search Traffic in Only 30 Days
"I've worked with Radiant Elephant for everything from website design to branding, lead magnet design, Facebook ad strategy, posters, and much more. I highly recommend Radiant Elephant, I love working with them!"
- Julie Hartigan, Founder of Cooking With Julie
32.4% conversion rate on Facebook Ads
Helpful Marketing Articles
I believe in building relationships with each and every digital marketing client. The better I get to know you the better I can understand your real vision and digital marketing goals. I work on every project and you will never be pawned off to an Account Manager because I don't believe in them. As a boutique NJ digital marketing agency I bring my digital marketing expertise to every project no matter how big or small. When you call you will talk directly to me, the owner, and I maintain that level of care throughout our relationship. As opposed to other NJ digital marketing agencies that will woo you and once you sign the contract everything changes our relationship and the customer service you receive just gets better. 
We get a lot of web design, digital marketing, SEO, and social media marketing clients that come to me saying it took forever for them to hear back from their former New Jersey design and digital marketing company. I put our clients first. I get back to almost all emails and calls the same day, or at the latest the next day.
If it is an emergency I respond within hours, often minutes. We are a digital marketing agency that offers the best customer service in New Jersey hands down. 
You want your accountant to wear a suit, you want your design and digital marketing team to have style and do cool things. We are all artists, musicians, and overall artsy creative people that love to have fun. This fun is contagious. We make your entire experience exciting and easy. This is why we do unique work and why we strive to help our New Jersey clients stand out.
When many people hear boutique they think expensive. But what it really means is quality. And because we are small we have less overhead so we are not any more expensive than another agency of our caliber, but you get a much better value. So it's a win-win.
We are a boutique digital marketing agency because we are small. And I'm happy that we're small. It means that I can give one on one service to every client. It means you get me, the owner, guiding every project. I do this because I really love what I do and I love seeing your business grow and your digital marketing goals become reality. 
I only take on a certain number of clients at a time. And this isn't just some marketing angle, it's the truth. I do this because we are a small team and I only have so much time each day. Sure, I could make this agency like every other model. Grow as big as you can and just add more team members, or what many do, scale and start outsourcing projects on the cheap to freelancers in India and Bangladesh. But when companies do this the work suffers. And our clients are wildly successful because I am able to manage every project to ensure that my expertise is baked into every project. 
I only take on projects that I believe in. I don't specialize in an industry, but I specialize in working with truly passionate entrepreneurs that have that special something. I turn down projects when I don't feel like we're a good match. 
I offer a host of digital marketing services, social media marketing, search engine optimization, web design and development, paid search, digital ads, and email marketing are some of my specialties. I can take any brand from any stage of growth to its goals. I have worked with companies large and small. From brand new businesses that wanted to hit the ground running the right way to established businesses that want to improve their brand awareness and build out marketing funnels that generate a higher return on ad spend. As a digital marketing agency owner, I understand that every point on a funnel needs to be optimized properly, or else the whole marketing funnel fails. Elegant marketing funnels are how a small business can scale or just optimize revenue.
Marketing Funnel Development
Your marketing funnel is your entire process to attract new visitors and guide them through the process to becoming a conversion. Whether the top of the funnel is an organic search engine optimization listing, a Google Adwords ad, or a Facebook ad the goal is to drive that click. The way we structure our on-page SEO drives clicks. The ads that we create are unique and drive qualified traffic. The landing pages I design are conversion-driven. They implement a deep understanding of the psychology of buyer behavior to guide the visitor on a journey to understand that YOU understand the pain point or desire that made them click and then show them how you or your product is best equipped to solve that challenge or fulfill that desire. I use my Conversion Rate Optimization skills to make sure that your landing page resonates and converts. And for those that don't, I set up email marketing sequences that work to get them back. To turn that email into a sale.
Landing Page Design
Landing pages are such an important part of a marketing funnel. If your landing page sucks then the money you spent on that click is lost. There is a real art to high converting landing pages. The use of imagery, the sales copy, and the structure all play an integral part in making your middle of the funnel the most powerful it can be.
Social Media Management
You get the very best social media marketing when you hire Radiant Elephant. Social Media Marketing is one of the first services we offered and remains one of the strongest digital marketing strategies. You get a custom social media marketing plan that we implement for you. You want a team that determines the top social media channels for your industry and target market to ensure your social media marketing gets results. There is no one-size-fits-all when it comes to social media marketing. Spending resources on social media platforms that don't have the demographics you're looking to reach is a waste. I use deep research to determine the strongest social media marketing platforms for your business. I use tools and research to learn as much as possible about your target market and how best to utilize social media marketing to attract them. The words and hashtags they use and the other social media account they follow and then craft an online marketing strategy to engage them and turn them into customers. Our image curation and graphic design are top-notch and this makes out social media marketing services truly stand out.
Social Media Advertising 
SEO that ranks high on search engines is important, but it's best to take a multi-pronged approach to increase revenue. I take a holistic approach that differs from other digital marketing agencies when it comes to paid search. First I determine the best social media channels to advertise on. Then I construct the marketing funnels needed to get you more leads and more customers. Radiant Elephant is a results-driven agency and I am a marketing perfectionist. The digital ads my graphic design team creates have transformed many local businesses with a strategy that is sustainable and growth-based. The digital strategy you get is one of a kind. And your entire marketing funnel is deeply thought out to get you an ROI as fast as possible. For small businesses or national campaigns, my marketing efforts cannot be beaten by any other NJ internet marketing agency.
Web Design & Development
I specialize in web design and development. I build sites that are loved by both customers and search engines. I understand that your entire internet marketing strategy is only as strong as your web design. Baked into every website I design is the foundation for a digital strategy and includes some of my most powerful skills, my SEO services, and my conversion rate optimization. When you compare the web design I offer to another marketing agency you will see why Radiant Elephant is one of the top digital marketing agencies in New Jersey. Your success is our expertise.
Search Engine Optimization
You want SEO that not only gets you ranking but gets the clicks that increase traffic from the search engines. I include on-page SEO into every website I build. This is crucial in laying the foundation for future SEO services and inbound marketing success. I implement the latest search engine optimization tactics into your project.
I keep up to date with all of the latest search engine optimization changes Google implements. I offer things that no other NJ digital marketing agency does when it comes to search engine optimization. This gives you a competitive advantage and is why we are one of the top SEO service providers. Search engine optimization is one of the most powerful ways to solve your digital marketing needs.
I have been included as one of the top 20 SEO experts in the New York City area. I have helped businesses of every size, from the local small business to national brands through my unique search engine optimization tactics and overall digital strategy. This is why Radiant Elephant is the leading full service digital marketing agency.
Email Marketing
Often people don't buy or book right away. It doesn't mean they aren't interested, it just means they aren't ready yet. This is why it is so important to take advantage of one of the most powerful internet marketing strategies, email marketing.
Having a well-constructed email marketing capture system and email marketing sequence in place is so crucial to so many businesses. It leads to more customers, leads, and money for your New Jersey business.
Email is a powerful sales tool. Whether you are a small business or a national brand it not only generates new customers but is a great way to increase the lifetime value of current customers.
My web development services go so far beyond what other New Jersey digital marketing agencies offer. It is the pillar of your internet marketing strategy so I put a lot of time into developing your website to be a sales powerhouse.
My web development and mobile app development integrates everything you need to have a website that drives sales and that search engines love. Some of the services offered are; content writing, image curation, graphic design, on-page search engine optimization, Schema markup, fast load speed, tracking and data collection, and conversion rate optimization.
Having a website that truly takes into account your entire digital strategy leads to more money and a healthier business. Not all internet marketing companies put the time needed into developing websites. There are so many different factors to consider. Your overall digital marketing strategy, search engine optimization aka SEO, and content that really drives conversions.
No matter what digital marketing services you hire Radiant Elephant for you can rest assured that you will receive the best customer care, the latest tactics and that you will have a full service digital marketing agency by your side that will work tirelessly to make your internet marketing a success.
Because we are an owner-led boutique marketing agency you will have the brightest minds crafting your digital strategy. You will get the one-on-one service that makes the entire experience a true pleasure. If you doubt it read my reviews. See what our happy clients say about working with me. I don't just handle your project but I offer business consulting and guide you through turning a small business into a more successful business and turning larger businesses into a refined conversion powerhouse.
When you hire me you will achieve the results my other clients have found by hiring Radiant Elephant as their internet marketing agency; web development that ranks higher and converts at an above industry rate, SEO that offers a real competitive advantage, full service digital marketing that generates a positive ROI and digital ads that have an unbeatable ROAS.
And beyond these things, you will have an expert marketer you can always rely on to tell it like it is and offer new ideas to make your business more successful.
We adore listening and finding your inspiration and sharing that spark, that passion. We want you to dream and achieve, we dare you to Think Big! We love to work with passionate New Jersey entrepreneurs and visionaries. What sets you apart, what is your vibe? These are things that we explore with our clients.
We don't just design sites or create digital marketing campaigns. We really connect with you, your goals, and your challenges to find innovative ways to grow your business. We work to create a digital reality for your brand that really stands out and makes an impression.
We offer the most beautiful modern and conversion-driven website designs, digital marketing, digital strategy, and search engine optimization services. When it comes to design and marketing we don't mess around. When it comes to ranking on search engines we crush it with our understanding of content marketing.
Search Engine Marketing is one of our specialties. We design to engage with YOUR audience. Our design, digital marketing, and search engine optimization drives traffic and turns that traffic into profit. Simple as that. We are a full-service New Jersey digital marketing agency that helps brands make an impression. 
Your digital assets are the most important revenue generators your business has. Our process guarantees powerful results.
830% increase in organic traffic in 30 days
Increased e-commerce conversions by 559%
11X ROAS on Facebook Ad Campaign
50+ new high quality weekly leads for a local service provider
"*" indicates required fields
Our work has been featured in