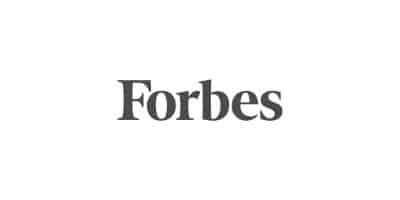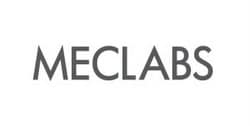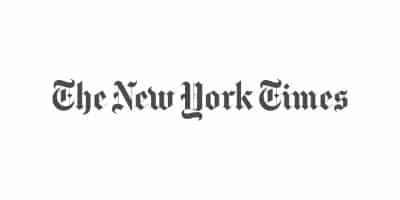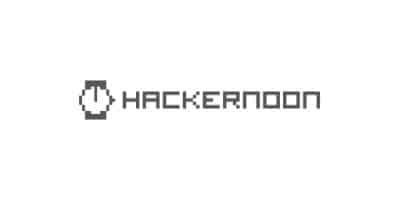 NJ web design and development that's optimized for conversions means more sales, more calls, and more bookings.
Unleash the true potential of your online presence with our web design and development services, expertly designed to skyrocket your conversion rates and bolster organic SEO.
We harness the power of data and customer psychology to create websites that captivate and engage, fostering a seamless user experience that compels action. Our unique approach intertwines market research, behavioral data, and the latest SEO tactics to position your brand at the forefront of your industry.
Our websites don't just look good — they work effectively, driving traffic and producing quantifiable results. We go beyond aesthetics, emphasizing strategic layouts, intuitive navigation, and persuasive content that resonates with your audience's needs and desires. Say goodbye to high bounce rates and transform your site visitors into loyal customers.
Partner with us today to realize a website design that is not merely a digital brochure, but a powerful conversion tool that ranks organically and increases your bottom line. Because in our world, every pixel counts and every user matters. Are you ready to elevate your online influence
NJ Website Development that uses data and buyer psychology to make you more money
Your New Jersey business is unique, so should your web design. You have your own unique set of challenges and strengths. You want a marketing team that will examine the totality of your business and craft digital marketing that offers the straightest path to competitive advantage. 
With us as your full-service web design company, you get everything you need to truly transform your online presence into an experience that captures the attention, and most importantly, the transactions of your target market.
Your new website will build trust with your visitors. It will inspire confidence that you, and you alone, are the best option to solve their problem or fulfill their desire.
Regardless of industry, every business owner will benefit from data and being customer-centric. You will have everything needed to make your website design simple for your users, and simple for you. 
0%
increase in organic traffic in 30 days
0%
increase in website conversion rate
0+
new high quality leads every week
0%
Increase in online sales
Why choose us as your web design company?
You don't have to wait months for your new website to launch. Get your new site launched in as little as 3 weeks.
Available 24/7 For Emergencies
You get 24/7 emergency support and non-emergency calls or emails returned within hours. We take you seriously.
Everything is done in-house right here in the U.S. We don't outsource our design work like other agencies.
Fast Return On Investment
Your website will transform your revenue stream and your new site will pay for itself very quickly with our expert CRO and SEO.
Website Training Included
Every website gets complimentary website training where you will learn how to make minor changes to the website.
Highest Converting Websites
As the leading CRO specialists in NJ each website we design is formulated to convert visitors into revenue.
You get our 10+ years of SEO expertise baked into your entire new website. Our SOP for on-page is unmatched.
Your website will load faster than your competition. It will be optimized to load on average, in under 2 seconds.
Check Out Some Of Our Favorite New Jersey Web Designs
See What Our Amazing NJ Web Design Clients Have To Say
We have a nearly 99% retention rate because we woo you long after the contract is signed. Guaranteed.
"I wouldn't go anywhere else. Service is quick, responsive, and reliable. Gabe's knowledge of SEO and marketing has been an invaluable asset to my company."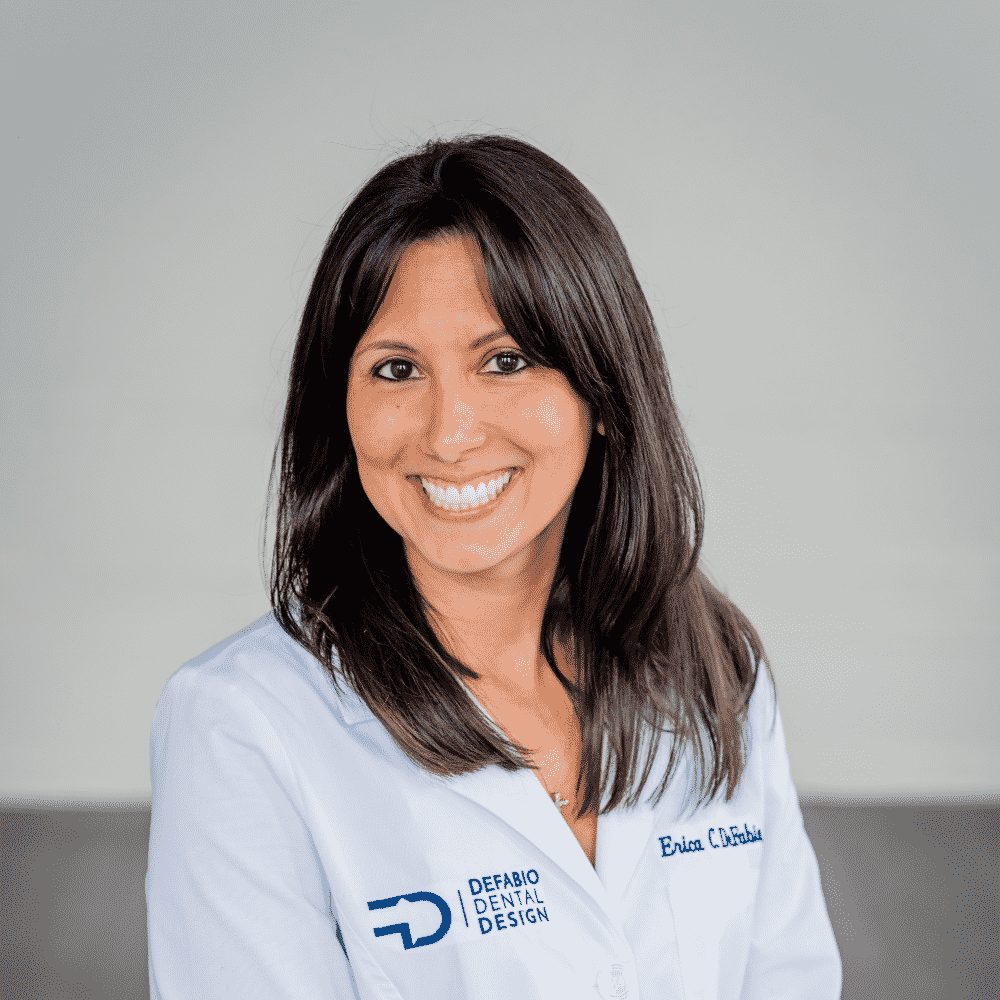 "I was immediately impressed with Gabe and the time he took to get to know us. He was able to turn our vision into a reality with a wonderful website and perfect logo! He truly takes time to understand his clients and works diligently to create an impressive, personalized product."
Dr. Erica D., Prosthodontist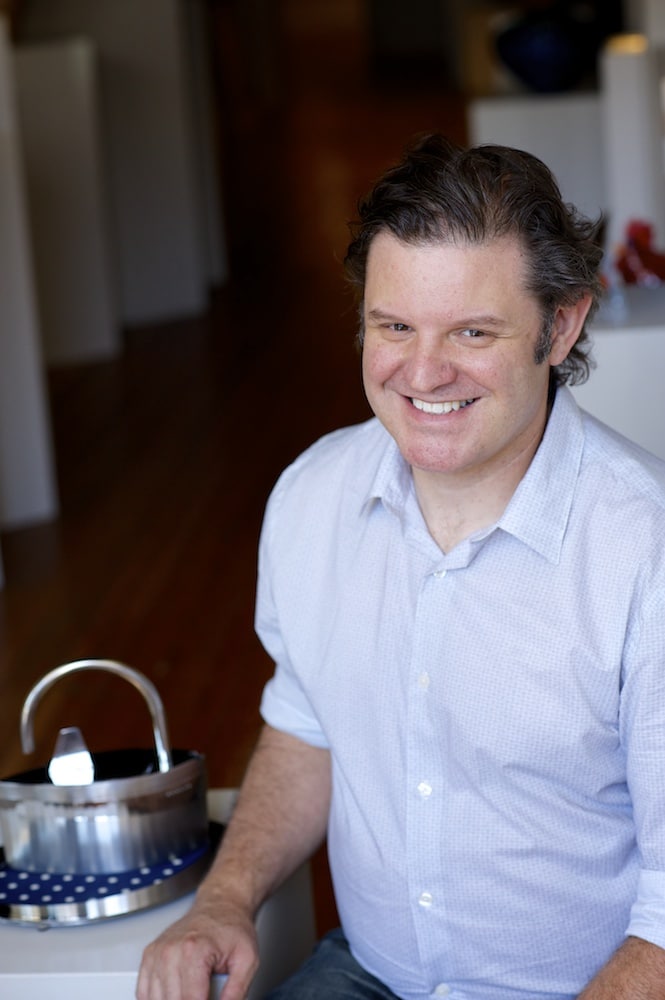 "Gabe created a website that exceeded my expectations!! On-time and on budget!.... That's the basic bit, in reality, he took the vision for what I hoped for, amplified, and refined it into a website that more than ticked ALL the boxes. Best of all he made the whole process easy and fun."
"What struck me immediately was Gabe's communication style which is super thorough and clear. You can tell there's a lot of thought, research, and care along with all the technical expertise that he puts into his clients."
- Lausanne Miller, Founder of Lausanne Jewelry
+800% Increase in Organic Search Traffic in Only 30 Days
"I've worked with Radiant Elephant for everything from website design to branding, lead magnet design, Facebook ad strategy, posters, and much more. I highly recommend Radiant Elephant, I love working with them!"
- Julie Hartigan, Founder of Cooking With Julie
32.4% conversion rate on Facebook Ads
Your website is the single most important revenue generator your business has. Our process guarantees powerful results.
800% increase in organic traffic in 30 days
Increased e-commerce conversions by 330%
Marketing Funnel generated 1.6 Million in revenue in 6 weeks
50+ new quality calls every week for a local medical provider
How does our website design process work?
Simple. Painless. Dare we say, even Magical.
You won't be bogged down with tons of requests and questions about your custom New Jersey web design project. We get all the info we need in the beginning and the whole website design process takes very little of your time. A few hours of your time and poof, 6 to 8 weeks later we unveil your stunning new web design.
Web Design in New Jersey has never been so easy.
And then the real fun begins. Optimizing your website for conversions, testing, optimizing some more, increasing your search rank with our Search Engine Optimization, running Facebook Ads, Instagram Ads, Google Ads, and more. Whatever your custom  roadmap looks like we bring it to life.
We talk, we laugh, we connect
The first step is a discovery session.
You tell us about your web design and marketing goals and you get a detailed plan on how to tackle the challenges and pain points facing your New Jersey business. We don't take on every client, only projects that are a good fit and projects where we know we can exceed your expectations.
Then we do a deep dive into your complete online presence and look at your competitor's strategies and website design to see what they are doing.
You receive a profound yet easy-to-understand custom roadmap. A lean and powerful marketing strategy that covers continually optimizing and testing your web design, increasing your search rank, and creating killer marketing campaigns. It will include everything your business needs to truly thrive.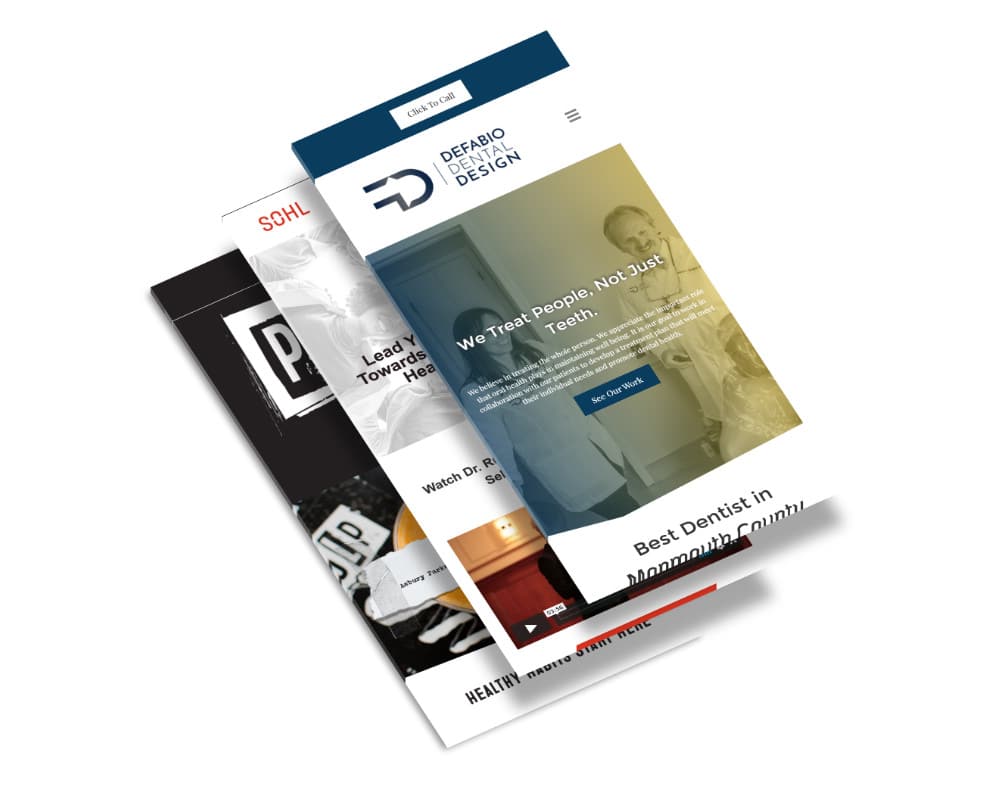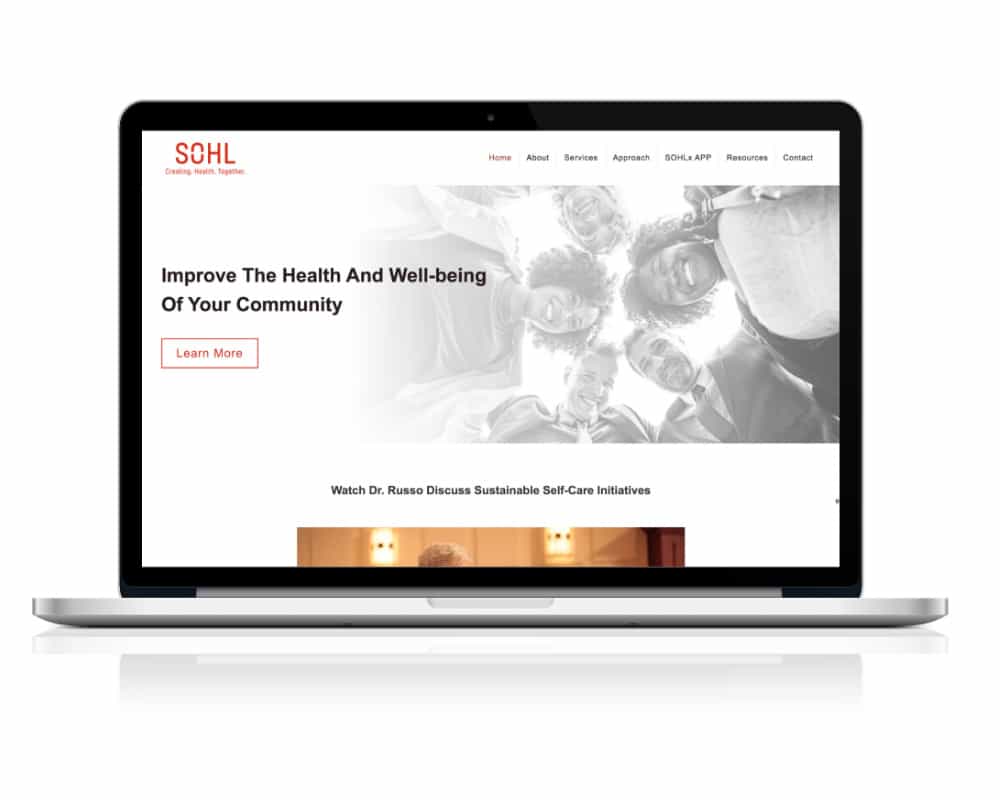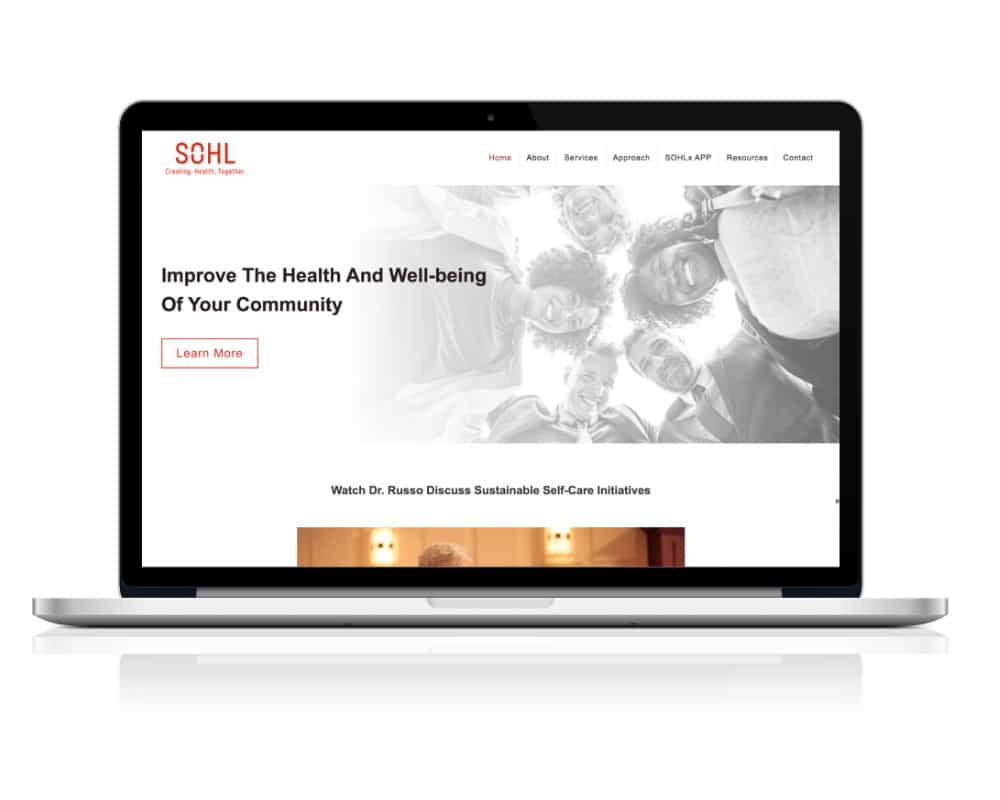 Brainstorm, research, write, and then design your high-converting website
You get us everything we need and before you know it we have designed and developed a pixel-perfect website that will transform your revenue.
Your new web design will look stunning on mobile and desktop and everything in between.
Out of the box, your website design will be a conversion machine. And it will only get stronger over time with us as your New Jersey marketing firm.
Imagine the excitement of knowing your new fast, beautifully written, and visually impactful web design that is primed to rank, get clicks, and convert is on its way. 
And that your competition will soon realize you just changed the game. 
A seamless shift into your custom monthly marketing
"If you build it they will come" is not a good marketing strategy.
Once your new web design is launched we get right to work driving traffic, testing elements, and marketing your business.
This is where the magic happens.
We implement the custom conversion marketing strategy we created for you and get things cooking so you can dominate your New Jersey market.
Everything you need is handled. White glove all the way.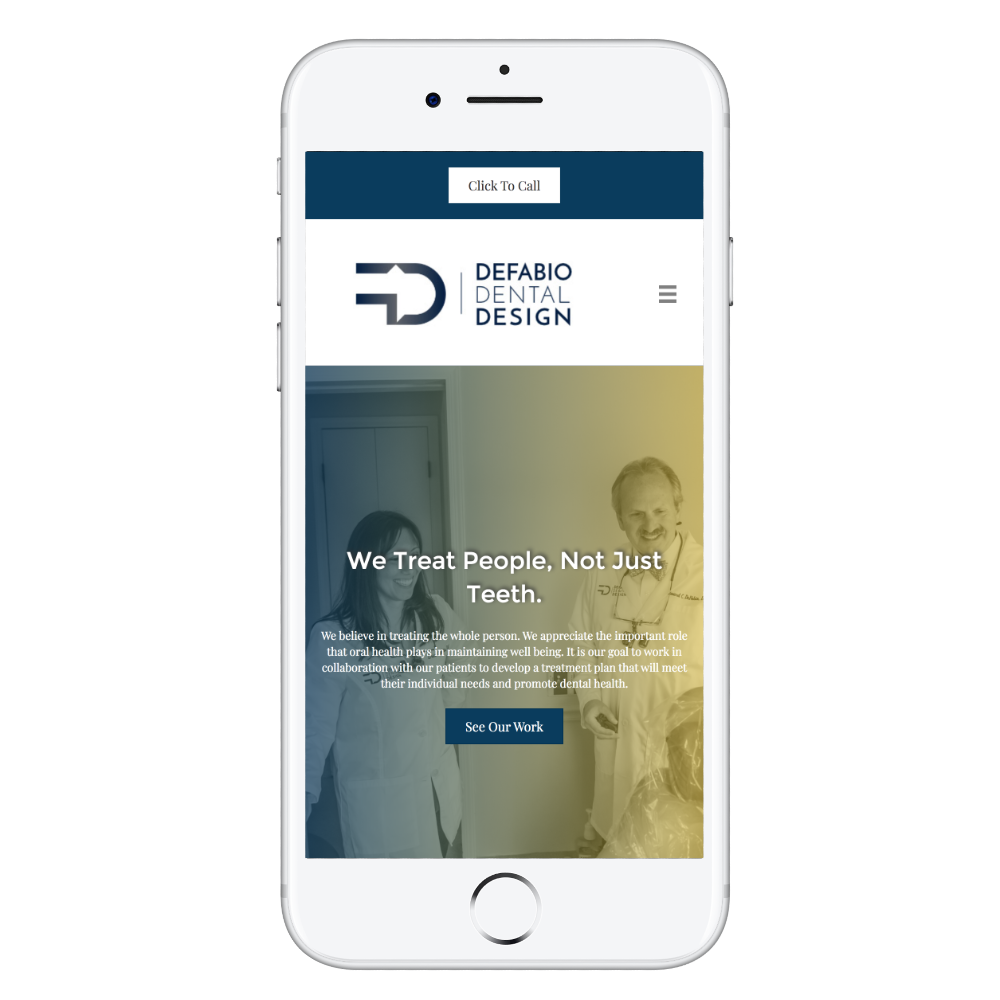 Learn About The Benefits Of Our NJ Web Design Services
Make your web design work harder for you and increase your bottom line with conversion rate optimization. 
We consistently outperform industry average conversion rates.
Learn More About CRO >
Because when is the last time you even clicked page 2 of Google?
We don't just rank you, we get you the clicks and conversions. Because really, isn't that what matters?
Learn More About SEO >
Don't test your website visitors' patience with a slow-loading web design.
Our websites load fast because we know how important it is for conversions.
Learn More About Load Speed >
Track everything to gather the data to improve your user experience. 
If you don't see how people behave you can improve their experience. 
Learn More About Analytics >
Advanced Schema markup is a game-changer for search intent and SEO. 
We are one of the very few web development companies doing this. And it really works. 
Learn More About Schema >
An even deeper look into how your visitors move through your website. 
Nothing more insightful than literally seeing how visitors move through your website. 
Learn More About Heatmaps >
Positioning that sets you on a whole different level than your competitors.  
Without a solid value proposition and positioning, you're just like every one of your competitors. 
Learn More About Positioning >
Conversion Rate Optimization
Conversion Rate Optimization and UX/UI Design are the cornerstones of our approach to website design. This is where we differ from other New Jersey web design companies.
CRO is the practice of continually improving user experience using testing and data with the goal of increasing your website conversions and revenue.
A web design with a low conversion rate is just a waste of resources. Even if you're getting a good flow of web traffic you're missing out on revenue with every visit. CRO squeezes every bit of sales out of your New Jersey website design.
Do you know how your web design is converting?
If your web design isn't utilizing conversion rate optimization then you're literally leaving money on the table with every website visit.
Are you ready to have a web design that works as hard as you do? 
Testing and data are crucial to making your site work hard to drive your revenue.
Less than 1 percent of Google searches click a listing on page 2.
Search Engine Optimization
Where do you rank? 
Are you ranking for the most profitable keywords for your New Jersey business?
Every web design needs solid on-site SEO. For this reason, we don't offer it as an add-on, we bake our unique approach to click-based SEO into every website we develop.
Our on-site Search Engine Optimization is a solid foundation to build all other digital marketing and off-site SEO strategies.
You get a deep dive into keyword research and competitive analysis that shapes our on-site SEO strategy.
We target the most profitable keywords and design your on-site SEO strategy around them.
We use this data to create and optimize your on-page search engine optimization via URLs, metadata, alt tags, content, internal linking, and much more.
Organic rank is sustainable and a very powerful aspect of web design and the success of your New Jersey business.
When was the last time you clicked on Page 2 on a Google search? 
Fastest Website Load Speeds
95% of the websites we develop load in under 2 seconds. Many web designs load in under 1 second. 
By comparison, we analyzed sites built by competing New Jersey website design companies and they average 4-6 seconds to load.
Is load speed becoming more important as a search engine optimization ranking factor? Sure. And it is only going to become more important once Google rolls out Web Core Vitals this year. If other New Jersey web design agencies and marketing firms are dropping the ball on this, imagine what else they are neglecting. 
But more than that, a slow-loading web design loses visitors and creates a negative view of your New Jersey company.
How patient are you?
Will you wait 3, 4, 5 seconds, or more for a website to load? Not likely. Every millisecond that goes by that browser back button looks more and more tempting to your visitors. 
A fast-loading New Jersey website design means more revenue, higher search rank, and a better experience for your visitors.
Are you ready to have a web design that loads almost instantaneously? 
57% of visitors leave a website if it takes over 3 seconds to load.
If you don't track how people engage with your website you're already losing money.
Powerful Website Analytics
What are your visitors doing on your website?
What are they clicking, how far are they scrolling?
Visitors get frustrated if they can't find what they want quickly. If you don't know how your web traffic is engaging with your web design you are completely in the dark.
Tracking and Analytics shine a spotlight on user behavior. With event tracking every click and scroll a user makes on your web design is logged. This gives great insights into any problem area. Why isn't every NJ web design company offering this? 
Are people only scrolling half your homepage?
Then we need to test moving the most important elements higher up on the web page and see where they are stopping and figure out why.
Are users not clicking your call-to-action buttons?
Well, then we test out some variants to find what converts best. Maybe it's the button color, maybe the text isn't grabbing them. Seeing how users engage with your New Jersey website design is invaluable and leads to more revenue.
Are you ready to stop leaving money on the table and push your New Jersey web design to its fullest potential? 
Schema is microdata that search engines use to better understand what your business and website are truly about.
The clearer it is to the search engines exactly what your New Jersey business does and where you are located the higher you rank.
Properly hand-coded Schema is a powerful web development and search engine optimization element that really sets you apart from your competition.
Less than 10% of New Jersey websites currently use Schema markup. 
Most of that 10% use ineffective Schema that SEO plugins generate. This is what most New Jersey web design companies do if they implement Schema at all.
What does this mean?
A huge opportunity for you to absolutely crush it in the New Jersey SERPs. Wanna talk about competitive advantage?
Most web design companies in NJ don't do advanced Schema markup because it is not fun and takes a lot of time. But the payoff is worth it.
The custom Schema we create for you is very advanced and will blow away your competition.
Microdata is the future of search and matching intent.
Testing and Experimentation drives sales and innovation.
Split testing lets us test variations on your web design to determine what converts best for your specific target audience.
Remember, every target market is different, and they react to different things.
Understanding how your ideal prospects behave is the key to unlocking true scalable success.
And isn't that the point? 
When we split test, we test one or 2 small elements on your web design at a time. It is an incremental process.
First, we may test out the homepage hero image. Once we see which one converts best based on the data, we integrate the best performer and then move on to a new web design experiment.
The next test may be the headline, the button text, or even the button color.
There are almost unlimited tests we can run on your website design and over time we run a lot of different tests for you. This constantly increases your website design conversions. 
We're constantly amazed at how small changes can create big increases in sales and change the entire revenue stream of companies in New Jersey.
Are you ready to let data work for you? 
Heatmaps & Visitor Recordings
Heatmaps show us where people are looking on your web design.
This is done by analyzing mouse movements as they correlate with what a visitor is looking at.
There are certain patterns that are the most natural for the human mind. Deviating from this pattern can cause confusion and make people leave your website.
We use heatmaps to gain a deeper understanding of how your visitors are engaging with your website design.
Session Recordings do just that, they record entire sessions visitors have on your website.
We can see where they struggle to find info when they try to click things that aren't clickable and gives us a deeper peek into exactly what visitors do once they get to your website.
We can see what they scan, what content they just breeze past, and where they go within your web design.
Is it sneaky, eh, maybe a little? But the insights we get are actionable and powerful.
Do you want to see exactly how your visitors are moving around your custom website design?
Seeing how people interact with your website gives you actionable data.
Your positioning dictates how far into the buying decision you maintain viability.
How does a fresh website visitor perceive your brand? 
The trap many business owners fall into is thinking that you dictate this perception.
You don't create your positioning, your customers do.
The better we can understand and lean into HOW they see you, the more we can drive sales and elevate your brand from the competition.
Why does someone choose one company over the other options? 
What it really comes down to who the customer feels is best equipped to solve their problem.
This decision is made, in a large part, by each companies messaging. 
Positioning, combined with great messaging, allows us a way to show a potential customer why they should choose you.
And simultaneously helping them to understand why your competition is not a viable option to solve their pain point, challenge, or desire.
Make your competition a thing of the past. 
Getting content from clients is like pulling teeth.
Why? 
It's hard. Even if you're a masterful wordsmith writing great sales copy for your business web design is a whole different beast. 
As a business owner you want to write either way too much, or way too little.
It's totally understandable. Either you're proud of your business so you want to tell people all about how amazing you are. Or you feel weird trying to sell yourself so you write too little.
I know you're amazing, you know you're amazing, but that's not what your web design visitors want to hear.
They want to see their challenges mirrored, they want to know you understand them to be able to offer a solution.
They want to know who you are, but only insofar as that gives context to what you can do for them. 
We write website content that captures the attention of your audience, gives them the tingles, and compels them to call, book, or buy. 
People don't read, they skim. And if your content sucks they'll just leave.
Articles To Help You Understand Web Design
Web design questions you may have.
It depends. 
Each web design and development project is different, just like each New Jersey web designer is different.
A lot of different factors go into how we price our New Jersey web design services. 
Competition level
Functions you need
The size of the website
The average website development with all the features listed above runs about 8k-15k depending on the skill level of the web design company. This is in line with what the average website design company charges. We're not just web designers, we see your new website as the foundation to drive your online presence for your small business.
Keep in mind, we're not just throwing a web design together like other design companies in NJ. A lot of time goes into your web development; positioning, content, CRO, SEO research and strategy, and Schema markup. We also take into account the optimal social media marketing and digital marketing service that are best for you and bake the groundwork for that into your web development. These are the things that make your web design a true gamechanger in whatever industry you are in. 
As an experienced website design company, we recommend that you see it as an investment in your New Jersey business rather than a cost. By hiring the right web design agency that offers the right web design services you also get creative marketing strategies that drive local businesses growth.
The goal that we often meet, is for our New Jersey web design clients to make back their initial investment within 6-12 months and to quickly get to the point that the monthly digital marketing is substantially less than the amount of NEW revenue being generated. Not many web designers can say this.
Your web design is not a place to try and cut costs. It is the foundation of your business's online presence. Your web design is the hub for your marketing and Search Engine Optimization. If your web design is bad and doesn't convert, every marketing campaign you do will be at a disadvantage. 
We work a lot faster than most web designers. We dare say we are the web design company with one of the fastest turnaround times.
We only take on a limited number of New Jersey web design clients at a time so we can completely immerse ourselves in your project and give you the focus you deserve. We don't do the standard churn and burn tactic that most website design agencies do. 
This leads to exponentially stronger final web design and digital marketing results you won't get with other design companies in NJ.
From the time we begin working on your NJ web design to launch is about 6-8 weeks. 
How long it takes us to begin is determined by our current web development workload and where you are in our web design queue. 
We do offer expedited website development for an additional charge. 
How long it takes us to begin is determined by our current workload and where you are in our web design queue. 
We do offer expedited website development for an additional charge. 
We're the web design company that values your time and knows you're an expert at what you do and want to hire a digital marketing company with expert web designers that know conversion rate optimization.  
Not much at all. Web Designers that really know what they're doing don't need too much of your time. 
Listen, we know you're busy running your New Jersey business and don't have the time, nor the desire, to answer constant questions and having the web design project taking up a ton of your time. We've been a web design company for almost 10 years so we are experienced web designers that know how to get you what you need.
As a web design agency, we know what we're doing when it comes to high-performance web design. The most time-intensive part for you is the beginning. This is when we need to request assets, get things set up, and talk about your business goals. This usually takes about 3-5 hours over the first 2 weeks. 
Once we get all this foundational work out of the way very little of your time is needed to complete your web design. Same thing when we move into your digital marketing services.
And it also depends on you. We have New Jersey web development clients that get excited and want to talk more, and others that trust us to do a killer web design job with little input. 
Either way you want to proceed is fine by us. We're a full service advertising agency that works with you however you want to proceed. 
Again, it depends. 
Our custom hybrid monthly digital marketing and optimization packages start at $1,500 and go up into the 5 figures. We put together our plan with the best internet marketing services for your business. 
What are the factors that dictate the monthly digital marketing investment?
Whether you are a national, local, or hyperlocal brand.
Your market's competition level.
How aggressive you want your digital marketing to be.
If you are a national or international e-commerce business it is going to cost substantially more a month than it would if you are a local dentist with one office. 
We work with you to determine a digital marketing budget that is doable for you.
We approach this on a case-by-case basis. 
But typically not so much. 
That's kind of like trying to hire Yo-Yo Ma to play a party and then asking him to just play Wheels On The Bus. We're not your typical New Jersey website development company and our web development is no different.
We used to just do simple one-off website development. But without the ongoing work to test and optimize there were so many missed opportunities for our clients we knew we needed to shift focus and offer serious web design services for entrepreneurs that want the best web design company.
Our clients are driven entrepreneurs that want to just crush it. We provide the design and social media marketing services to do just that. 
If you want to have a website just to have one there are a ton of options out there for you to choose from. Graphic designers, many web designers that are freelancers, and even your run-of-the-mill digital marketing agency fall into this category.
If you know that data is the future and you want a team to guide you to your goals using web development, a high converting eCommerce website, corporate branding, email marketing campaigns, and the best social media marketing that converts your visitors then we are the marketing agency for you. 
Website design companies are not created equal. We are a full-service online marketing company with years of experience as a boutique web design company. 
We offer award-winning web designs that are built to increase your conversions, improve your web presence, increase your search engine rank, your sales, and your New Jersey business revenue. Every other website design company may say this, but Radiant Elephant offers so much more than the average NJ web design company.
To be honest, most web design companies in NJ don't know much about internet marketing, building high converting marketing funnels, CRO, or User Experience. This is where we are the game-changers and truly on the cutting edge when it comes to New Jersey web design and development.
We believe that your website design is the gateway to the success of your New Jersey business. We only take on a certain number of web design projects at a time so we can make sure each project gets all the attention they need.
Our award-winning web design company gets results. Beautiful design and development drive sales and increase revenue. From choosing the best web host for you to ongoing website maintenance we handle it all. We respond quickly to issues and are always just an email, phone call, or text away from anything you may need.
Many of our web design service clients came from other New Jersey website designers that took forever to respond to emails and took even longer to do get projects finished. We are the anti-that. We reply to 99% of emails within 24 hours, and we get projects done quickly. We are the New Jersey web designer that offers the best customer experience. 
How would you like to be the next success story? You'll never know if you don't click.
830% increase in organic traffic in only 30 days
Increased e-commerce conversions by 559%
Marketing Funnel generated 1.6 Million in revenue in 6 weeks
50+ new high-quality weekly leads for a local service business