How to Rank Your Business in Google Maps
The Complete Google Maps Ranking Guide For Small Businesses
Introduction
In the bustling digital marketplace, local businesses often grapple with the challenge of being visible to their local community. Enter the Google Local Map Pack—a game-changer for local businesses aiming to mark their local footprint on Google Maps and increase local search rankings. But what exactly is it, and why is it so crucial? In this article, you will learn how to increase your Google Maps ranking.
A Google Business Profile, formerly known as Google My Business (GMB), is a free tool offered by Google that allows business owners to create, manage, and optimize a powerful local business listing on Google. Google Maps business listings display vital information about your business, such as the business name, address, phone number, operating hours, and customer reviews. Having an optimized Google Business Profile ensures that your business appears in local searches on Google Maps, helping you stand out in the digital landscape, engage with customers directly from the search page, and gather insights about your online presence.
Complementing the Google Business Profile is Google Maps, a highly popular map navigation and local search tool. When businesses set up and verify a Google Business Profile, their business location becomes accessible and visible on Google Maps. Potential customers can easily find directions to a physical location, view photos of the business, or read reviews left by other patrons. Moreover, Google Maps facilitates local search optimization, meaning businesses with a well-maintained profile can rank higher in local pack search queries, driving more foot traffic and aiding in digital and physical visibility.
Understanding the Google Local Map Pack
At its core, the Google Local Map Pack is a set of three local business listings showcased on Google's search results page when location-based queries are initiated. Unlike standard organic results, this pack prominently displays key business information, including a map pinpointing each listed business and most importantly, reviews.
The Google Local Map Pack, often simply referred to as the "Map Pack", is a crucial feature in Google's search results, especially for businesses aiming to make a mark on local searches using local listings. Displaying prominently at the top of search results for location-based queries, the Map Pack showcases a select group of businesses on a map, accompanied by essential details such as addresses, reviews, and hours of operation. Its importance cannot be overstated, as it's often the first point of contact for users seeking local services or establishments. In essence, the Map Pack acts as a digital billboard, giving businesses the spotlight to capture local traffic. For businesses keen on maximizing their online visibility, understanding and optimizing for the Map Pack is an essential SEO endeavor.
The Importance of the Google Local Map Pack
Increased Visibility:
Appearing on the Local Map Pack places your business front and center for high-intent local searches. Considering it's one of the first elements users see, it's prime digital real estate. Many searchers don't look further than the Google map pack. The psychological response is that only the very best businesses are shown here. Is that true? Well, that is up for debate. But being in the map pack is a huge win and can single-handedly drive a ton of revenue.
Quick Google Maps statistics
93% of all searchers use Google Maps to find a business.
Google Maps accounts for 44% of the total clicks from a search results page
37% of those clicks go to the first business listing in Google Maps
88% of searches for local businesses on a mobile device either call or visit the business within 24 hours.
Driving Local Traffic, Calls and Leads:
The Map Pack in Google Maps is tailored to cater to local queries, funneling relevant foot traffic right to your doorstep or driving calls from solid leads. So if you are a local business or a local service business, ranking in the Google Maps pack can completely change your revenue stream. Let's say someone is searching for the best plumber in their city, or a dentist, if your business is in the top 3 shown your calls will increase without a doubt. In certain industries, it is rare for a user to even scroll down to the organic search results.
Enhancing Your Brands Trust:
With integrated reviews and ratings, potential customers can gauge your business's reputation at a glance. This builds trust immediately and is often a stronger trust builder than the website itself. Not to say you also don't need to have a modern website, because you do. Often Google Maps users will click to your website, so if your website isn't great you can easily lose that potential lead. If you search for a local vet and the first Google Maps results show 160 reviews with a 5-star aggregated rating before you even call you feel that this place is trustworthy and reliable.
Higher Click-through Rates (CTR):
Given its prominence and user-relevant information, the showing up in Google Maps pack often enjoys higher CTRs compared to traditional search results. Plus they just make it all so easy. With one click you can read the reviews, with another click you can call or visit the website. This is especially streamlined on mobile devices. All of the info you need is right there in Google Maps. Plus the map pack is so visually different than the rest of the SERPs it really stands out and grabs your attention which leads to a much higher CTR.
Key Ranking Factors that Influence Rankings in the Google Local Map Pack
Ranking factors for Google Maps Pack might surprise you with their depth:
Google My Business (GMB) Optimization:
Your Google Business Profile is your lifeline in local SEO. It's imperative to keep it detailed and updated. There are a number of factors that are weighted to determine your business's placement in the Google maps pack that can be optimized to rank higher on Google Maps for relevant searches. You want to fill out EVERYTHING you can. It takes time, but the rewards are well worth it.
Reviews and Ratings:
In today's digital age, customer feedback can make or break your online presence. If you go to the Google Maps pack and you see one listing with a 4.8 total with 200+ reviews and the next listing has a 4.2 with 30 reviews which are you likely going to want to hire? Some people go by the aggregate and quantity while others will go and read the reviews. I personally will go and look for the worst review to see what it actually says, but also how the business handled it. This tells a lot about a business. Bad reviews aren't even that bad most of the time. Sometimes it's a one-star but you can tell it was blown out of proportion, and if the business owner answers it well, then that bodes well.
Proximity to the Searcher:
Google values user relevance, thus businesses closer to the searcher's location often get priority for ranking on Google Maps. And when dealing with local relevance, even a few blocks can make a big difference in where you show up in the map pack. There are also more advanced techniques to expand your radius so that someone searching that is 5 miles away would still see you on Google Maps. But that's a Google Maps strategy or another post.
Citation Consistency:
Consistent NAP data across the web reinforces your business's authenticity. Inconsistencies in business information is a huge mistake a lot of businesses make. As is not having enough citations, or having them all over the place. You need to make sure that your info is EXACTLY the same everywhere. If you have the address as 123 Route 55 in some but then 123 State Highway 55 in others that will confuse Google. You always want your address to be the same as what Google Maps recognizes the address as.
On-Page SEO Signals:
Your website's content, domain authority, and local relevance play a big role as important ranking factors. There's a deep connection between your website and your Google Business Profile when it comes to how Google views them, and it is a reciprocal relationship. The stronger your on-page SEO signals are the stronger your GBP will rank and vice versa. So the better optimized your on-page SEO is the better your Google Map rankings will be.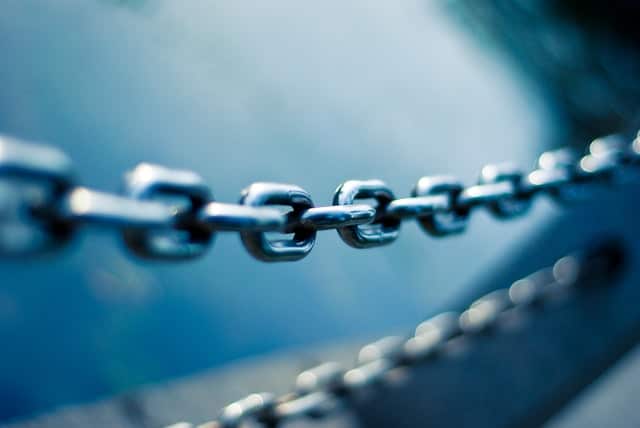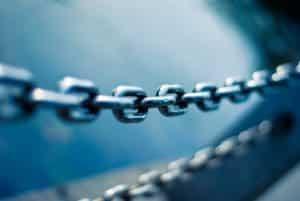 Link Building:
Locally relevant backlinks can significantly amplify your business's online authority and get you ranking higher. Topical relevance and geographical relevance are very important and becoming more important ranking factors. Backlinks to your site help to power up your GBP and your overall ranking.
User Behavior:
Engagement metrics provide Google Maps insights into how users perceive your business. This affects your Google Maps ranking. If you are in the map pack but not getting clicks or calls then Google will likely remove you. This is why it is very important that you select the right categories and have your business listing optimized properly to get the best local search results.
Regular Posting:
Your Google Business Profile isn't just a set-it-and-forget-it kind of platform. To make full use of the power of Google Maps you need to post updates on a regular basis. You want to post at minimum once a week, but if you have the drive to post daily, go for it as it will help you rank higher on Google. A little side note, if you set up your free Google Business Profile website you can use your GBP posts to help create backlinks by linking to pages on your real website from the posts. Backlinks are one of the key local search ranking factors. This is also a great way to help index pages that may not be indexed right away as what each post links to is counted as a high-authority backlink.
Step-by-step Guide to Rank in the Google Local Map Pack
1. Set Up & Optimize Your Google Business Profile Listing
Begin with accurate categories, high-quality images, website links, and correct business hours, and ensure that your NAP (Name, Address, Phone number) is consistent across all platforms. Regularly solicit and respond to reviews, showcasing your engagement and powering up your Google Maps business account. It is crucial to make sure all your Google Maps information is correct and optimized to its fullest potential for it to help increase your rank on Google Maps.
Business Description: This is a place that a lot of people just don't fill out and it is a very important part of your basic business information. By writing out a unique business description that focuses on relevant keywords you can take control of your Google Maps marketing and improve the ranking of your business listing so it ranks higher on Google. You are allowed up to 750 characters for your description, it is best ot make use of the entire text with conversion-driven copy and be sure to add local keywords.
Business Category: You can select multiple categories for your Google Business Profile. One is your primary category and you can add several other secondary categories. Choosing the right business category is extremely important as this is a major signal to Google regarding the nature of your business. Your primary category should be the most general service you offer, and then for secondary categories go for more specific terms. Look at your competition's Google Business Profile that is ranking in Google Maps for what categories they're using and emulate that. There are over 4,000 different Google Maps categories. Utilizing the right categories is a very important part of how to rank on Google Maps for local search results.
Images: Add photos! You want as many high-quality images as possible. This increases click-through rates and builds trust for your business listing. You want to avoid stock images and go with real unique images. Depending on your niche, ask clients and reviewers to upload images showing the work you did to your Google Maps listings. You want an image of your office if you have one, the inside and outside, images of staff and of products or work you've done. You can go an extra step and geo-tag then add photos to your business location to further help your Google Business Profile rank. To go even further, you can hire a videographer to do a 360-degree asset of your office that you can upload to Google Maps.
NAP: Your NAP is your Business Name, Business Address, and Phone Number. It is vital that these are consistent across all platforms as this affirms your brand entity. This can't be stressed enough and is crucial not just for Google Maps ranking, but also for local SEO. If you have some citations (business listings) that have incorrect information it will confuse the search engines when it comes to understanding your location. You can use a tool like Brightlocal to check for listings with incorrect information. Make sure your business name, actual business address, phone number, and website address are the same across all listings to truly optimize for Google searches.
Reviews: The number and quality of your reviews are a huge ranking factor for Google Maps. It is important to put a review collection process in place to continue to get more Google reviews. It is also important to engage with the negative and positive reviews by replying to every review. This helps with ranking but also shows potential clients that you are on top of things. The best practice within the replies is to use some local keywords and variations in your replies. Even a simple, "Thank you for choosing us as your Red Bank New Jersey Plumber" helps because it uses local search terms.
Services: This section is a great way to highlight exactly what you offer and also a great way to increase your Google Maps ranking by integrating more keywords into your profile. This is an important part of a Google Maps profile. Make a list of the main services you provide and then create a nice, keyword-rich writeup about each service. This will help your Google business profile rank higher on Google and provide a better experience for the user's search results.
Q and A: The Q&A section of Google My Business (GMB) is a vital feature that businesses should not overlook. It provides a platform for potential customers to seek clarity on services, products, or any other aspect of the business, directly influencing their decision-making process. By actively engaging with this section, businesses can address concerns, dispel doubts, and highlight their strengths using detailed information. Furthermore, it offers an opportunity to demonstrate transparency, responsiveness, and customer-centricity—traits valued by modern consumers. Ignoring this section can lead to misinformation, as any user can answer the questions posed by others. Thus, by proactively using the Q&A section, businesses can ensure accurate information dissemination, foster trust, and potentially drive more conversions.
Free Google Business Website: To be clear, this is not to replace the need for an actual business website. It is a very plain "website" and not very customizable. But it is a great feature to make use of. It's another place that lists your business info on a high authority domain and when optimized right it powers up both your Google My Business profile and your main website. But the coolest feature is that it turns your Google Business Profile posts into blog posts complete with a do-follow backlink to the website your call to action button links to. You can also use it to link out to other business listings t power them up and improve your knowledge graph with a stronger brand entity.
2. Optimize Your Website for Local Search Results
Implement local keywords and ensure your content is pertinent to the local audience so it can rank higher. Additionally, leverage schema markup tailored for local businesses. The more your website reinforces your geographical and topical relevance the stronger your GBP will perform and the higher it will rank on Google Maps. There are many on-page SEO factors that improve Google Maps ranking. Local Business Schema is one, and having a fast-loading mobile-friendly website is another. There are hundreds of factors that come together that help search engines understand where you are and what you do that will help users find local businesses.
3. Build Local Citations
NAP consistency is paramount. Consider utilizing local directories and business listings to solidify your online presence. Using a tool like Brightlocal can really streamline this process as building out a bunch of local citations manually is a pain and time-consuming. But remember to keep things consistent as inaccurate NAP information can confuse search engines and affect your local ranking. There is a direct correlation between building citations and ranking higher on Google Maps.
4. Engage in Local Link Building
Guest posts on regional blogs can also be invaluable as can things like hyper-local business listings and paying for a listing on your local Chamber Of Commerce website. Google places a lot of importance on local links. The more links you have from websites that are both topically relevant and locally relevant the stronger your search engine optimization is and this in turn makes your Google Maps listing rank higher in Google's local pack.
5. Encourage Customer Reviews
Develop a robust review-generation strategy. Actively engage by responding to all feedback, celebrating the positive reviews, and addressing the negative reviews constructively. There are many ways to work to get more Google reviews. Just be careful to not break Google TOS. Google does not allow business owners to offer an incentive, like a discount, to users who leave reviews on your Google Maps listing. Many businesses fail to get a steady influx of new Google reviews because they have no strategy in place and they just kind of hope users will review them. There are several ways to increase your Google Maps reviews depending on your business type. A little printout you out in with their goods can work. And honesty just asking them to leave a Google review. For a local dental client, I implemented a moderately aggressive weekly email to patients who had an appointment that week as well as a text requesting a Google review the day after the appointment. With this strategy in place, we increased Google reviews from 27 to over 145 in about 6 months. Increasing the number of reviews has drastically improved the placement of the business listing in Google search and helped them to rank higher on Google and higher on Google Maps.
6. Track Your Local SEO Performance
Tracking your local SEO performance is crucial for understanding your digital footprint in the local market. How else are you going to know if things are working, or what needs to be improved? Begin by setting up and regularly reviewing Google Analytics, focusing on metrics like organic local traffic, user location data, and behavior flow. Google Search Console is another invaluable free tool, that offers insights into search queries leading to your site and your position in search results. Monitor your Google Business Profile Insights to analyze how customers find your Google Maps listing, what actions they take, and how your photos perform compared to other businesses in your Google Maps category. Additionally, keep an eye on local keyword rankings using SEO tools like SEMrush or Ahrefs. These platforms can help identify which local keywords are driving traffic and which ones require optimization. Lastly, track reviews and citations across various directories to ensure consistency and address feedback, as these play a pivotal role in local search rankings and brand reputation.
Conclusion
Earning a spot in Google's Local Map Pack is akin to having a neon sign in the digital world, beckoning local customers to your doorstep. For businesses that rely on local clientele, this should be an essential component of your digital strategy. Increasing your Google Maps rankings is a powerful way to increase revenue and drive business growth.
Are you struggling with local SEO and your local ranking? Is your Google business listing not showing up in the local pack and you want to rank higher on Google Maps? Considering professional consulting might be your next best step. Don't leave potential growth on the table; consult an expert today. We offer affordable SEO packages for local businesses looking to increase their Google Maps ranking.
Additional SEO Resources
For those eager to dive deeper please take a look at some of our other SEO articles:
Check Out Some Other Great Articles You Might Like.
Comparing WordPress vs Shopify for Ecommerce in 2023 Choosing the right ecommerce website design platform for your online store is a crucial decision. In a world where time and resources are limited, making the right choice can save you from headaches and potential financial losses. ...
Your digital assets are the most important revenue generators your business has. Our process guarantees powerful results.
800%+ increase in organic traffic in 30 days
Increased e-commerce conversions by 330%
Marketing Funnel generated 1.6 Million in revenue in 6 weeks
50+ new quality calls every week for a local medical provider
"*" indicates required fields