SEO can be a confusing topic. It's such a powerful asset for businesses to rank high in search results, but it's hard to know what you're getting and why search engine optimization is beneficial if you don't understand what it is. In this article, I'm going to explain what search engine optimization is, why it's important for your business to drive organic search traffic and show up in search results, and the difference between on-page and off-page search engine optimization. Once you finish this article you'll have a better understanding of SEO and how search engines work. You will be prepared to make a more informed decision about whether you need it and so you can understand what your getting if you choose to hire an NJ SEO company.
What is SEO and why is it important for your business growth?
SEO stands for Search Engine Optimization. SEO is a digital marketing service that helps businesses rank higher on search engines. Search engine optimization works by analyzing your web page's content to make sure it contains keywords and entities related to what people are searching for so they can find you online when they're looking for something specific. It relies on an understanding of search engine algorithms to improve search engine rankings. SEO isn't just about making your website show up in results from these major search engines though – it's also about attracting more visitors through organic traffic. But even more than that, it's about ranking AND getting the click. Because ranking doesn't mean much if you aren't getting the click and conversions.
The reason SEO can be so confusing is because of how complex it is. Search engine optimization has many components, and SEO experts use different strategies depending on the industry. There are hundreds of ranking factors used by search algorithms that determine what websites are shown in web searches. Understanding these factors is crucial to your SEO success.
SEO is an ever-changing landscape. SEO techniques that worked a year ago may not work, or may even penalize websites today. SEO requires an SEO specialist to continuously monitor changes in the industry and make adjustments accordingly to keep a website ranking high on the search engine results pages for the relevant keywords with high search intent.
Google changes its algorithm frequently with core updates. These updates shift the weight of the different ranking factors. This is why it's important to have an SEO that keeps in the loop and can adjust for the changes Google makes.
Benefits of Organic Search Traffic Vs. Paid Advertising
Did you know that search engine optimization is the digital marketing facet that offers the highest ROI? Unpaid traffic can be one of the best sources for conversions. By matching search intent with high-quality content we can rank pages and show up higher in Google rankings. This leads to direct traffic to our landing pages and allows us to control the marketing funnel and offer content that speaks to the user's search intent. This is a part that gets lost with a lot of SEOs. Many SEO's rely on vanity metrics that won't really help to grow your business. I would rather rank for a long-tail keyword with less search volume but a deeper matching search intent than a high volume keyword with a lower click-through rate any day. I would also rather rank pages in organic search as opposed to pay Google to show up in search engines.
Keyword Research & Competitive Analysis
Keyword research is the first step in any SEO strategy. Keyword research uses a keyword research tool to show us what search terms people use to find what you offer and help us match search intent. Often the research shows keywords and search queries that differ from what a business owner may think. SEOs use this data to find keywords that can create traffic by creating content and improve SEO efforts to improve the website's SEO. Keyword research also helps to understand changes that need to be made to the site structure, content, title tags, to optimize your on page SEO to drive relevant results to help rank on the first page of search engines.
The second step in SEO is a competitive analysis which studies your competition, their on-page content, backlinks, social media engagement (likes), etc. This information allows an SEO specialist to decide where you stand vis a vis, other competitors. During competitive analysis, an SEO looks for gaps in keywords and content. We analyze your competition's backlink profile, on-site content, anchor text, and many other factors. A professional SEO then uses this information to create an SEO strategy that will help you rank higher, get more clicks, and establish a competitive advantage.
On-Page SEO
On-page SEO is a foundational part of a successful SEO strategy. When SEOs are talking about on-page SEO, they're referring to a number of factors that when combined, form a large part of how a website ranks on search engines. SEOs use on-page SEO to boost a website's ranking and attract more visitors.
On-page SEO includes:
Content optimization
The content itself is a huge on-page SEO factor. Often content is rewritten to match or outdo a competitor's page. This is done by analyzing content length, keyword density, URLs, image alt text, and headers within the page. Using various programs SEOs can see what needs to be done to increase the chances of ranking higher.
Internal linking
SEOs analyze the website's structure and link to articles on a similar topic or related pages of your site. SEO experts create links using keywords that convey what they are pointing at, as well as optimizing anchor text. Internal linking is a very powerful tactic that is underutilized by a lot of SEOs. Creating a proper structure to create a web of content that is linked to topically relevant pages and posts on the site increase the likelihood of your website ranking high.
Website Load Speed
Your website's load speed is another important factor. Not just for SEO but also for a great user experience. SEOs know this, and they may recommend a CDN (content delivery network), caching software, and other tools to speed up your website. SEOs use the Google Page Speed Insights tool as well as various other tools to see how fast your website loads in order to fix any issues that are slowing it down. Site load speed is becoming more and more important as a ranking factor. SEO experts know this and will work to make sure the site load time is as fast as possible.
On Page SEO Terms Explained, Simply.
Meta Title – This is a title that is added that shows up as the title in a webpages SERP result. This is best optimized for the main keyword you want the page to rank for.
Meta Description – This is the part in a search result that is under the Meta title and is a longer chunk of text that explains what the page is about. This part is crucial as this is typically what makes the searcher click or move on.
Anchor Text – The anchor text is the text that is hyperlinked. Basically, it's the text that you click on a webpage. Anchor text is very important. And if optimized poorly can hurt your website's ranking, but when done right and with the right ratios can yield huge benefits.
Internal Linking – Internal links are links that happen within your website. For example if on a page about yoga classes you link to a page about yoga mats for sale on your website, that is an internal link. Internal linking provides context to search engines.
SERP – Means "search engine results page"
Alt Text – Text added to images to describe what the image is.
Headers – The structural titles and subtitles of pages. H1 holds the most weight, H6's have the least. Proper Header optimization is a very important on-page signal.
Entities – Recently entities became a more important on-page aspect. Entities differ from keywords in that Entities describe a very clear thing. For instance, a keyword is "best roofer" whereas an Entity is "roof.
Silos – Silos are groups of pages that are topically or geo relevant to each other. They are interlinked in a way that empowers the page that is at the top of the silo.
Off Page SEO
Off-page SEO is just that, everything that is done off of your website to increase search rank. The main aspect of off-page is link building. This is the process of getting other websites, ideally ones that are more authoritative to link to your site. The more high authority sites that link to your website the better you'll rank. Authority is a tricky metric. There are a few that are used within the SEO community that is explained below in the off-Page SEO Glossary.
The anchor text ratio, no-follow, and do-follow ratio, and the authority of the external links are the major off-page factors. For example, Forbes has a DA in the high 90's making it a very authoritative website. If you happened to get a do-follow link from Forbes it would add a lot to your perceived authority and trust. On the flip side, if you ended up getting a bunch of spammy backlinks from low authority websites it can negatively affect your search rank.
Off Page SEO Glossary
Backlink – A link from one website to another one.
Link Juice – The authority of a website that gets passed to the site it links to when the link is a do-follow.
DA (Domain Authority) is a score that is given to any site by Moz, a well-regarded SEO tool. This number ranges from 0-100 and can be seen on SEOmoz's toolbar in the top right corner of your browser.
DR (Domain Rating) is the SEO version of Page Rank.
TF (Trust Flow) is a measure of how trustworthy a site is, and ranges from 0-100.
CF (Citation Flow) measures the quality of links pointing to your website. CF can be positive or negative, but sites that have more high authority backlinks will typically have good Citation flow.
Do-Follow – A backlink that is do-follow passes link juice from the site that the link comes from. These are great because they build your website's authority.
No Follow – A backlink that's no-follow does NOT push link juice or authority to your website. But it doesn't mean you don't need no-follows. It is important to have a proper ratio of do-follow and no-follow backlinks.
Both on-page and off-page are important. If you get a bunch of great backlinks but your on-page isn't done well then you're not going to get anywhere near the full benefit of those links. And if your on-page is optimized perfectly but you don't have any backlinks your chances of ranking for competitive search terms is very low.
Local SEO Versus National SEO
Local SEO is great for small businesses and that are looking to rank better locally. It's a lot easier to get links from websites in your general area, the competition isn't as tough because people are more likely to click on results close by than they are when it comes from large cities or states away. Local SEO is most important for businesses that are brick and mortar or that serve a specific area, whether it is a city or an entire state. For example, local SEO works for a local plumber, a dental practice, a restaurant, etc.
The strategy for Local SEO is a bit different. While on-page and off-page are still very important, the way to optimize changes a little. One difference is the use of citations. Citations are online business listings. A Google My Business listing is the most authoritative citation, but there are thousands of other sites that offer citations. The point of citation building is to reinforce your NAP (Name, Address, Phone Number) this reinforces a businesses' geographic relevance.
National SEO is not nearly as reliant on citations because it doesn't need to reinforce the geo-relevance you need with local SEO. More prominence is placed on-page so a powerful link-building campaign will have the biggest effect. With national SEO, especially starting out it's important to also focus on long-tail keywords. It's much harder to rank for "beach chairs" than it is for "beach chairs with cup-holder".
Hopefully, this article helped you to understand a little more about what SEO is and what the benefits are. If you have any questions feel free to reach out and I'll be happy to answer any questions you have.
Check Out Some Other Great Articles You Might Like.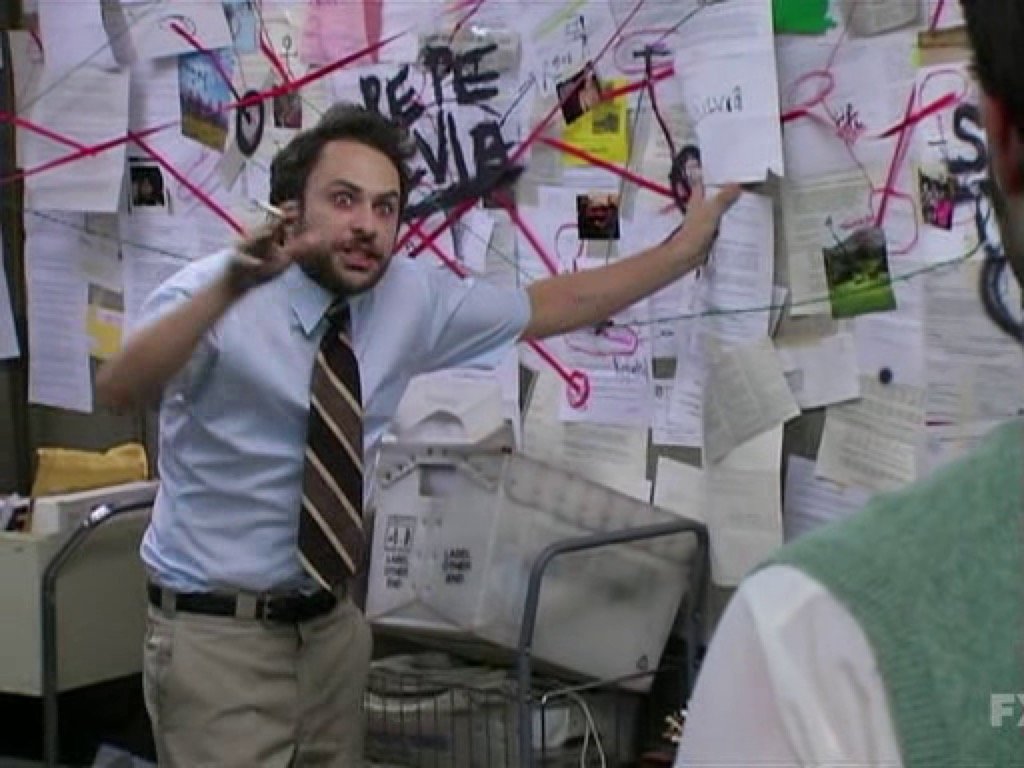 How to Rank Your Business in Google Maps The Complete Google Maps Ranking Guide For Small Businesses Introduction In the bustling digital marketplace, local businesses often grapple with the challenge of being visible to their local community. Enter the Google Local Map Pack—a game-changer for ...
Your digital assets are the most important revenue generators your business has. Our process guarantees powerful results.
800%+ increase in organic traffic in 30 days
Increased e-commerce conversions by 330%
Marketing Funnel generated 1.6 Million in revenue in 6 weeks
50+ new quality calls every week for a local medical provider
"*" indicates required fields